Food Doesn't have to Be FRUSTRATING
​Mission:
At Not Your Average Nutritionist, it is our mission to use compassion and evidence-based science to assist in the treatment and prevention of eating disorders. ​We do this, as Registered Dietitians, through education and a hands-on approach to achieve better mental and physical health, always with an awareness of individual needs. We value diversity, acceptance, ​and are strong promoters of self-love.
Not Your Average Nutrition Counseling


​Services We Provide
Eating Disorder Recovery Book
​"Permission To Eat"
Dietitian, Libby Parker, wrote a self-help book for eating disorder recovery, specific to college students/ millennials. It is Health At Every Size® informed, and gender affirming. With actionable tips and exercises, journal prompts, body positive talk, personal stories of Libby's and other's, you won't want to miss it!
See all the 5-star reviews, and purchase, on Amazon!
Nutrition Counseling with Life Coaching
We are an anti-diet RDs, specializing in
eating disorders
, intuitive eating, and all types of unhealthy relationships with food - ​diagnosed eating disorder or not. We practice from a Health At Every Size ® perspective, and look
at your mental health and lifestyle in addition to food.
Libby Parker
specifically works with college-age clients,
performers,
and people who are in the public eye, discreetly...and will help you learn what nutrition information actually works, ​and what are "alternative facts."
You can work with Libby in-person in San Luis Obispo, CA.
Briauna Pate
specifically works with distance clients through telemedicine (secure video calls) to help all ages of people form a better relationship
with food and overcome eating disorders.
Briauna loves working with kids and educating parents!
Telemedicine is available for appropriate individuals. See
details page
.
Libby's Online Courses & Video Education
As college nutrition teacher, I want to help you learn! I am offering
online educational courses
for stage performers, and
information for healthcare professionals
. Additionally, I have a
YouTube channel
that focuses on various topics of eating disorder recovery, ​and debunking fad diets.
Facebook
and
Instagram
live sessions also happen throughout the month. "Like" & "follow" @DietitianLibby
Presentations & Education
I come from a background in acting and performing, I t
each nutrition classes at a local college, and frequently gave health seminars while working
​in corporate wellness. I present to various groups about eating disorders, health for performers, and would be thrilled to share my passion for ​health and evidence-based ​science with your group!
​Check out
this
page for more info.​
---
Want more?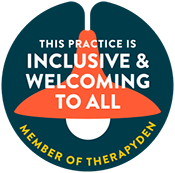 ​© 2020 ~ Not Your Average Nutritionist, LLC ~ All Rights Reserved
Disclaimer: This website is for educational & informational purposes only,
it is not a substitute for medical or mental health advice or treatment.
You may not use this site without reviewing the SITE TERMS OF USE